Patient Specific Instrumentation (PSI) for knee replacement
Mr Prakash Consultant Knee Surgeon in Birmingham
Patient Specific Instrumentation (PSI) for knee replacement in Birmingham
Mr Prakash specialises predominantly in knee and hip joint surgery especially for young adults (age 20-65). He routinely performs surgery related to sports injuries and arthritis and one of his key focuses is on Patient Specific Instrumentation (PSI) for knee replacement.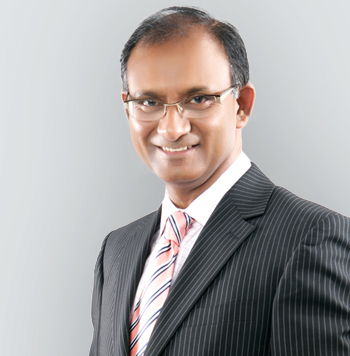 Patient Specific Instrumentation (PSI) for knee replacement
Total knee replacement is a commonly performed operation and is highly successful. However, increasing numbers of people are developing osteoarthritis of the knee and patients are requesting knee replacement surgery at a younger age. This means that a knee replacement will be expected to function well in younger more active patients than previously and will be expected to function for a considerable time prior to needing replacing again (revising).
Patient Specific Instrumentation" (PSI) is an exciting new development. This technique requires the patient to have an MRI scan of the affected leg prior to surgery and this scan is then used to develop a three dimensional model of the patient's knee.
Combining patient specific instruments with a wide range of knee shapes and sizes helps the surgeon give you the best possible fit and the best possible outcome.
At the time of the operation much less instrumentation is required than with a traditional knee replacement. No instrumentation is placed into the femoral shaft (thigh bone) and because of this less blood loss occurs. The operation is quicker (theoretically reducing infection and deep venous thrombosis risks) and the procedure has the advantages of allowing highly accurate computerized planning whilst not requiring a computer during the operation.