KNEE AND SPORTS INJURY SPECIALIST IN BIRMINGHAM
EXPERIENCED CONSULTANT ORTHOPAEDIC SURGEON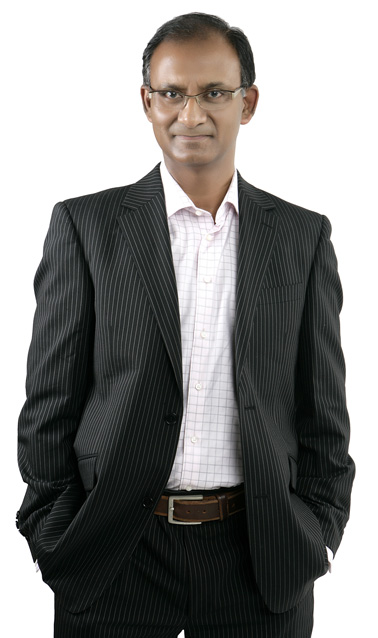 Mr Prakash – Knee & Hip Specialist
Mr Divya Prakash was selected for specialist training in orthopaedics in the Birmingham region. As part of this training he undertook several placements at world famous hospitals.
Very early in his career he developed a keen interest in knee surgery and decided to specialise in this field. He took the opportunity to work with some distinguished surgeons who taught him the finer details of knee and hip surgery.
A Fellowship in knee surgery followed in Derby and Nottingham where he was able to further refine and perfect his surgical skills.
On completion of his training he joined the Royal Hospital Haslar and the Queen Alexandra Hospitals, Portsmouth, as a Consultant in 2002. Here he continued to further his interest in knee and hip surgery looking after the local population and also the military personnel, many of whom had sustained severe knee injuries. As a result he began to take special interest in the management of knee and hip problems in young adults (20 – 65 years) as he found this to be challenging, stimulating and rewarding.
He has tried to stay abreast of the latest international developments in the fields of knee and hip surgery. To this end he has visited leading orthopaedic facilities, including the Jefferson Institute, Philadelphia, and Sint Vincentius Deinze Hospital, Belgium.
He lectures internationally and his research papers are presented at national and international meetings and conferences.
He moved to Birmingham in 2005 joining the Sandwell & West Birmingham Hospitals NHS Trust as a Consultant Orthopaedic Surgeon. He has been instrumental in introducing new procedures and techniques to this hospital.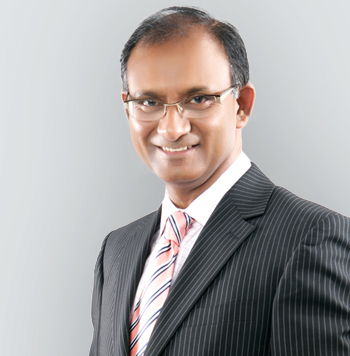 He graduated in Medicine MBBS (Bachelor of Medicine and Bachelor of Surgery) in 1987. He has been a Consultant in Trauma & Orthopaedics since 2002. He specialises in surgery and management of all orthopaedic and trauma problems and has extensive experience in complex knee and hip surgery.
A brief overview of the surgeries that he performs are: Total knee replacement (fully balanced), Uni-compartment knee replacement, Patello-femoral replacement, Computer navigated knee surgery, Cartilage Regenerative Surgery including stem cell treatment, ACL reconstruction, Arthroscopic knee surgery, Cemented total hip replacement, Uncemented total hip replacement.
He has published and presented widely at national and international levels and has several ongoing research projects. The training of specialist registrars is a regular part of his routine. He has been invited as a Faculty Member to teach at many institutes and is a regular faculty member for: The Royal College of Surgeons, AO, Zimmer Trauma
Mr Prakash joined the British Army  in 1999, completing the full Officers' training programme  including a period spent at Sandhurst.
He was appointed as a Consultant Orthopaedic Surgeon at the Royal Hospital Haslar, the tri-services hospital, at Portsmouth in 2002.
During his career in the Army, he had several deployments, including those to Sierra Leone, Bosnia and Iraq. He rose to the rank of Lieutenant Colonel.
Mr Prakash's awards & achievements include:
• 'Best Candidate' at the MS Orth examination
• 'College Blue' – the highest award given to any student by the medical school
• 'College Colour' – the second highest award by the medical school
• 'University Champion' and 'University Runner-up' in Bridge
• 'Best Director' for Dramatics, at a national level competition at AIIMS, New Delhi
• 'Gold Medal' – for Extempore Speech
• 7th best graduating student in a class of 125, final year medical school
• Honours in Forensic Medicine & Toxicology
Extra Curricular Activities
As a medical student, Mr Prakash was involved in various sports and activities.
CRICKET: He represented his medical school as an upper order batsman and a right arm spin bowler. He still enjoys playing the game and has played for Sandwell Hospital and Spire Little Aston Hospital.
DRAMATICS: Although initially interested in acting and performing on stage, as a third year medical student he moved towards direction. He directed numerous plays for the medical school, winning many awards, the most prestigious of which was 'THE BEST DIRECTOR, UNIVERSITY CHAMPION, & RUNNER-UP' at a national level competition held at AIIMS, New Delhi.
BRIDGE: A regular member of the team representing his medical school, he was the university champion (bridge) in 1982, and runner-up in 1981.
OTHER ACTIVITIES: He plays racquet sports occasionally and has a keen interest in digital photography.