Computer Navigated Knee Surgery
Mr Prakash, Consultant Orthopaedic Surgeon in Birmingham
Computer Navigated Knee Surgery in Birmingham
Mr Prakash specialises predominantly in knee and hip joint surgery especially for young adults (age 20-65). He routinely performs surgery related to sports injuries and arthritis and this can include Computer Navigated Knee Surgery.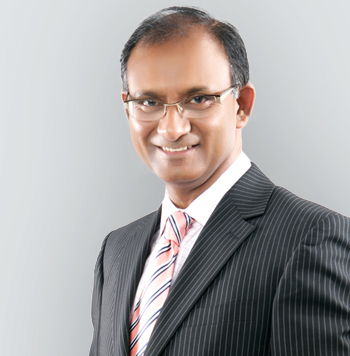 Computer Navigated Knee Surgery
Knee replacement is a very complex surgical procedure. For a good outcome, it is essential that the prosthesis is placed very accurately. A poorly placed joint may not only fail to relieve the patient of pain and correct the deformity satisfactorily, it may also compromise the longevity of the prosthesis. One of the new developments in orthopaedics is 'Computer Navigation'. This is a system that allows for more precise placement of the replaced joint.
Transmitters (trackers) emitting beams, are captured by a receiver which is set up close to the operating table. These trackers are used to register the different parts of the leg being operated upon by the surgeon. The information which has been collected by the receiver is fed into a computer which then creates an image of the leg (especially of the knee) on a screen which the surgeon can view.
This system allows for precise measurements to be taken of the angles and alignment of the knee. The trackers are attached to the cutting blocks, allowing the surgeon to make cuts into the bone with greater accuracy, thereby ensuring ideal placement of the prosthesis.
Several pieces of research have shown that computer-navigated surgery improves both the accuracy and the reliability of the positioning of knee replacements. It is expected that the improved positioning of the knee replacement prosthesis should give better long-term results, resulting in longer life of the prosthesis.
It must be borne in mind that, apart from the surgical technique, the outcome of a knee replacement is dependent on numerous factors, including:
The patient's fitness, including his or her weight
The severity of arthritis
The design of the prosthesis
The occurrence of any post-surgical complication e.g. infection